As an Amazon Associate I earn from qualifying purchases.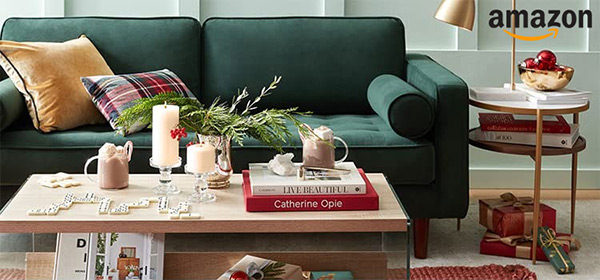 As an Amazon Associate I earn from qualifying purchases.
3 INGREDIENT KETO DINNER – Only 5 Minutes Prep!
EASY STUFFED ITALIAN SAUSAGES WITH 3 INGREDIENTS!
For a limited time, LMNT is giving out a free LMNT Sample Pack! All you have to do is cover the cost of ($5 for US customers). Click here to claim: https://drinklmnt.com/KetoFocus
Thanks LMNT for sponsoring this video. Offer is limited to one time per customer.
This has been my go-to dinner this past month. My kids and husband LOVE this meal and I make it often because I only need 3 ingredients, 1 baking dish and 5 minutes of my time. The oven does the rest. Serve with keto pasta or a side salad.
GET THE FULL PRINTABLE RECIPES ⬇️⬇️
✅ STUFFED ITALIAN SAUSAGES: https://www.ketofocus.com/recipes/stuffed-italian-sausage/
⬇️ PRODUCTS MENTIONED ⬇️
Marinara sauce: https://amzn.to/3JDGpA6
❇️ MY PATREON PAGE WITH MY 7 DAY MEAL PLAN: https://www.patreon.com/ketofocus
❇️ MY AMAZON STORE: https://www.amazon.com/shop/ketofocus
**SUBSCRIBE TO MY CHANNEL**
https://www.youtube.com/c/ketofocus?s…
==================================================
WANT MORE KETOFOCUS RECIPES????
Click here to learn about the 10 KETO FOODS TO ALWAYS HAVE IN YOUR FRIDGE:

❇️ Check KetoFocus out on…
WEBSITE: https://www.ketofocus.com/​​​​
INSTAGRAM: https://www.instagram.com/ketofocus/​​​​
FACEBOOK: https://www.facebook.com/TheKetoFocus…
PINTEREST: https://www.pinterest.com/ketofocus/​​​​
STUFFED SAUSAGE
Makes 5
5 Italian sausage links
5 mozzarella cheese sticks
1/2 cup marinara sauce, divided
1️⃣ Using a knife, cut a vertical slit down the center of each sausage. Only go halfway through.
2️⃣ Unwrap each cheese stick and stuff each cheese stick into the slit of the sausages.
3️⃣ Pour 1/4 cup marinara sauce to the bottom of a square baking dish. Add stuffed sausages. Top with remaining marinara sauce. Sprinkle on Italian seasoning if using.
4️⃣ Cover with aluminum foil and bake at 400 degrees for 30-40 minutes or until sausage is cooked through.
MACROS (per link)
Calories 302
Fat 22.8g
Protein 20.2g
Total Carbs 3g
Net Carbs 2.8g
May include affiliate links. As an Amazon Associate, I earn from qualifying purchases.
Music is from Epidemic Sound
#ketodinner #easydinner #ketorecipes