As an Amazon Associate I earn from qualifying purchases.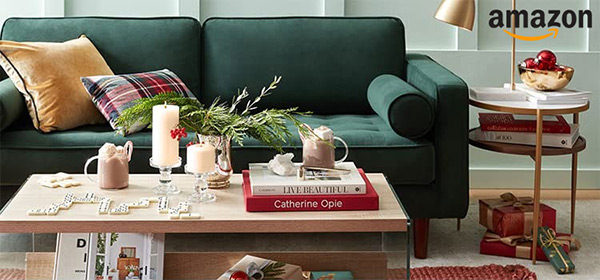 As an Amazon Associate I earn from qualifying purchases.
6 Keto Asian Dinner Ideas | Easy Keto Recipes
I absolutely love meals of other countries and of course we need variety to enjoy our diet, so here are 6 keto dinner ideas, Asian style. Hope you enjoy!
PS: Chris did a spelling error…check out the Mongolian Beef title!
If you like my video, don't forget to Subscribe to my channel:
Click on the CC button if you prefer another language.
???? Share this video with your friends on social networks.
???? Like the video! ✍ Write a comment.
Thanks for watching!
Time Stamps (Jump to Recipe)
00:00 Intro
00:46 Kung Pao Chicken
03:11 Sushi
08:16 Korean Bowl
10:01 Mongolian Beef
11:18 Thai Green Curry
12:25 Chow Mein
1. Keto Kung Pao Chicken
Serves 4
Nutritional Information:
Cal: 465 | Net Carbs: 4g | Fiber: 3g | Total Carbs: 7g | Fat: 38.2g | Protein: 57.5g
Ingredients:
2 tbsp Coconut oil
800g Chicken, skinless, cut into bite sized chunks
1/3 cup Onion, diced
1 tbsp Garlic Granules
3 Red Chilli Peppers, cut long ways
125g/1 cup Peanuts, chopped
80ml/ 1/3 cup Coconut Aminos/Low Carb Soy Sauce
pinch of Brown Sweetener
80ml/ 1/3 cup Water
Optional:
add 2 tbsp all natural Peanut Butter if you want the gravy thicker
Chilli Flakes
2. Sushi
Servings and Nutritional Information will be dependent on how you make your Sushi. Our ingredients are all optional.
Ingredients:
Keto Orzo Pasta
Nori Sheets
Cucumber
Avocado
Chicken, diced
Salmon, sliced
3. Korean Bowl
Serves 1
Nutritional Information:
Cal: 437 | Net Carbs: 6g | Fiber: 3g | Total Carbs: 9g | Fat: 25g | Protein: 21g
Ingredients:
¼ tsp Olive Oil
113g / ½ cup / ¼ lb Ground Beef
1 and ¼ tsp Garlic Powder
½ and ¼ tsp Ginger Powder
½ tsp Salt
8g/1 tbsp Coconut Aminos or Low Carb Tamari Sauce
16g/2 tbsp Beef Broth
4g/ 1 and ½ tsp Sesame Oil
10g/ 1tbsp Green Onion
170g/ 1 cup Cauliflower Rice
50g Cucumber, sliced
1 Egg, fried
Garnish:, Sesame Seeds, Pinch Red Pepper Flakes
4. Mongolian Beef
Serves 6
Based on 79g of Mongolian Beef plus one cup Lettuce Leaves
Nutritional Information/Serve
Cal: 307 | Net Carbs: 2.37g | Fiber: 0.33g | Total Carbs: 2.7g | Fat: 23.3g | Protein: 22g
Ingredients:
500g Steak, thinly sliced
60ml/ 1/4 cup Soy Sauce
1 tbsp Garlic Powder
1 tsp Ginger Powder
30g Coconut Oil
3 tbsp Spring Onion
6 cups Lettuce Leaves
5. Thai Green Curry
Serves 6
Nutritional Information/Serve
Cal: 265.3 | Net Carbs: 2.7g | Fiber: 0g | Total Carbs: 2.7g | Fat: 15.3g | Protein: 26.9g
Ingredients:
84g/3 tbsp Green Thai Curry Paste
12g/1 tbsp Fish Sauce
400ml Coconut Milk
650g Skinless Chicken Breast
Optional Extra: Garnish with Cilantro Leaves
6. Chow Mein
Serves 1
Nutritional Information:
Cal: 358 | Net Carbs: 5g | Fiber: 1g | Total Carbs: 6g | Fat: 29g | Protein: 39g
Ingredients:
10g/1 tbsp Keto Oil
150g/ ½ cup Chicken, thinly sliced
2g/1 tsp Garlic Powder
20g/2 tbsp Carrots, thinly sliced
30g/ 2 tbsp Tamari Sauce (alternatively Coconut Aminos)
10g/ 1 tbsp Sesame Oil
Pinch of Sweetener
20g/ 2 tbsp Beansprouts
20g/ 2 tbsp Spring Onion/Scallion
Keto/Low Carb Noodles of your choice. We used this recipe: https://youtu.be/0GXpnTsosFU
METHOD: For the best results please follow the tutorial provided in the video.
Would you like to support my channel, prefer written recipes or would like cooking classes?
Thank you
Patreon: https://www.patreon.com/user?u=74283186
BuyMeACoffee: https://www.buymeacoffee.com/homefamilyZ
Copyright © 2022 Cook with Mel. All rights reserved.
No part of this video (including thumbnail images or written recipe) may be reproduced or transmitted in any form or by any means, electronic or mechanical, without the written permission of the copyright holder.
Join me on Instagram for a Behind the Scenes look: https://instagram.com/cookwithmel1
Or if you wish to make contact find me on Facebook: https://www.facebook.com/CookwithMel1/
Disclaimer: Please note I am not a medical or nutritional professional, I am simply sharing keto recipes I have found worth sharing, not only my own, but others too. The nutrition information I provide is calculated using the app My Fitness Pal, however you should be calculating this on your own as nutrition does differ between brands.
#ketoasiandinners #ketomeals
6 Keto Asian Dinner Ideas | Easy Keto Recipes