As an Amazon Associate I earn from qualifying purchases.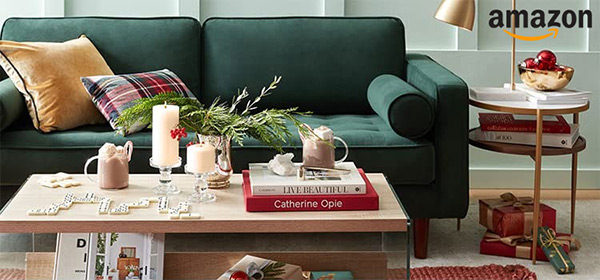 As an Amazon Associate I earn from qualifying purchases.
Keto Eggwiches [Low Carb Breakfast Sandwich]
One of the main things people miss when going on a keto diet is sandwiches. But the good news is that there are alternative ways to have a tasty and carb-free sandwich. This keto "eggwiches" recipe is one of the best you'll find!
The "bread" for this sandwich is made from egg and spinach, which is mixed together and then fried like small omelets. Not only do egg and spinach taste great, they are also two of the most nutrient-rich foods you can eat.
The eggwiches are then filled with breakfast sausage, bacon, cheese, and if you like, some extra greens. The end result is a protein-packed meal to give you a great start to your day.
One of the good things about this recipe is that you can swap out pretty much any of the fillings for other ones you have in the fridge, or you prefer. For example, you can use any type of sausage or meat fillings and add any other vegetables like tomatoes and avocados.
Regardless of what you put into your eggwiches, it's a great keto-friendly dish to make for breakfast, lunch, or as a snack to get you through the day. Go and give this tasty recipe a try today—we're sure you're going to love it!
Read the full recipe with full nutrition breakdown and step-by-step pictures over at: https://www.ruled.me/keto-eggwiches/
————————————————————————
Ingredients:
6 large egg
1 tablespoon heavy cream
4 slice cooked bacon, chopped
1 cup spinach, chopped
Salt and pepper to taste
5 ounce breakfast sausage, cooked
3 ounce cheddar cheese, sliced
Nutrition Summary: This makes a total of 3 servings of Keto Eggwiches. Each serving comes out to be 547 calories, 42.7g fat, 2.9g net carbs, and 36.2g protein.
————————————————————————
See more keto recipes, knowledge and tips on the website to keep your weight loss going strong.
https://www.ruled.me/
Everything you need to know about the keto diet:
Getting started? Everything you need is here:
We also make things easy with this 14 day diet plan:
————————————————————————
Follow Ruled.Me for more tasty food:

https://www.instagram.com/ruledme/
https://www.facebook.com/ruledme
Tweets by RuledMe