As an Amazon Associate I earn from qualifying purchases.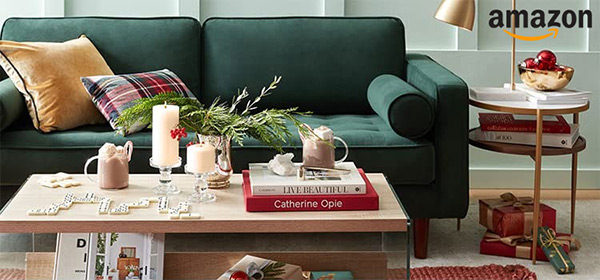 As an Amazon Associate I earn from qualifying purchases.
KETO Fat Bombs | Low Carb Brownie Bite Fat Bomb Recipe | Best Fat Bombs For Keto
KETO recipes don't get better than these LOW CARB Brownie Bites Fat Bombs. This is a great keto recipe for beginners, because it's so easy to make! And these Brownie Bite fat bombs are the perfect keto snack idea, especially if you're on the go. They could even be a tasty addition to a keto breakfast, or eaten for dessert after a savory keto dinner. Also, each brownie bite only has 2 NET CARBS, and these low carb bites take less than 15 minutes from start to finish to make.
100+ Keto Recipe Cookbook:
Gum.co/BestKetoCookbook
Connect With Me On Instagram:
https://www.instagram.com/thejoeduff
OTHER KETO RECIPES:
Keto Pizza: https://bit.ly/2vaJV0U
Keto Chocolate Peanut Butter Breakfast Bars: http://bit.ly/2MSKh7j
Keto Pound Cake: http://bit.ly/2xdYC3t
Keto Chocolate Cream Cheese Cookies: http://bit.ly/2OFdsHS
Keto Strawberry Cheesecake Fat Bombs For Keto: https://bit.ly/2M2TjtW
THINGS I USED IN TODAY'S KETO BROWNIE BITES RECIPE:
Confectioners Erythritol: https://amzn.to/2M4PuZp
Coconut Flour: https://amzn.to/2CScVAF
Unsweetened Cocoa Powder: https://amzn.to/2NEmDei
Sunflower Butter: https://amzn.to/2zmDfiT
Food Scale: http://amzn.to/2stDBTb
————————————————————————————————————–
KETO BROWNIE BITES INGREDIENTS:
1/2 Cup (128g) Unsweetened Sunflower Butter
1/4 Cup (20g) Unsweetened Cocoa Powder
1/3 Cup (66g) Confectioners Erythritol
3 Tbsps (21g) Coconut Flour
Just a pinch of salt
INSTRUCTIONS:
Add all of the ingredients into a large bowl
Use a spatula to combine the ingredients until crumbly
Once crumbly use your hands to form a ball of dough.
Once a ball of dough is formed, use you hands – or take a cookie scoop out – and form small truffle sized (or larger) bites out of the dough
Add the truffles to a plate and enjoy.
Store the truffles in a sealed container in the fridge
Keto Brownie Bites Macros (Per bite – Recipe Makes 8 golf ball sized bites):
120 Calories
4g Protien
5.5g Carbs
(3.5g fiber)
2 NET CARBS
9.5g Fat
*NOTE: Macros don't account for the erythritol sweetener, it has ZERO CALORIES.
—————————————————————————————————————-
Free 20 Mug Cakes E-Book: http://bit.ly/WeeklyRecipeNewsletter
—————————————————————————————————————-