As an Amazon Associate I earn from qualifying purchases.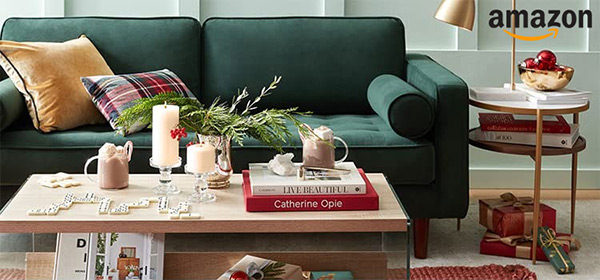 As an Amazon Associate I earn from qualifying purchases.
2 HEALTHY & QUICK Keto Lunch & Breakfast Recipes | Low Carb Diet Vlogs
Find 2 super healthy & tasty Indian keto recipes for breakfast and lunch.
Details of the recipes
1. Indian keto breakfast recipe: scrambled eggs with veggies
Ingredents:
Eggs – 2
Mix veggies – a handful
Seasoning & oil
Recipe: Take oil. Add veggies and saute for 2 minutes. Add masalas – red chilli powder, turmeric powder, salt. Cook for half a minute. Beat the eggs on the side & add to the pan. Mix well and cook for 2 minutes.
2. Indian keto lunch recipe: grilled chicken with veggies & Mayo
Take butter, and seasoning – whatever you have. Must add- red chilli powder and salt. Coat the chicken breast with this mixture. You can marinate it for 15 minutes or 2 hours (I didn't marinate). Grill the chicken until done (on pan, grill pan or in oven).
For side, take one onion, capsicum & tomato. Chop nicely and add a little bit of black pepper and salt. You can take full fat mayonnaise and peri peri sauce on the side.
My shopping haul (affiliate link)
1. Parsley https://amzn.to/2CNu1R6
2. Olive pomace oil https://amzn.to/2EoiPLn
3. Coconut flour https://amzn.to/2WZqiqB
4. Mayonnaise (gluten free) https://amzn.to/30Ocjov
5. Peri Peri Sauce https://amzn.to/2ZY3nOf
Shop for my favourite products here: https://www.amazon.in/shop/indianbooktuber
*********FOLLOW ME*********
My Booktube channel: http://www.youtube.com/c/IndianBooktuber
BLOG: http://www.finixpost.com
Facebook: http://www.facebook.com/lifeofmanpreet
Twitter: http://www.twitter.com/lifeofmanpreet
Instagram: http://instagram.com/thelifeofmanpreet
Who am I?
I am Manpreet, I document my daily life as an Indian Punjabi girl living in a small city in Punjab, while I work from home and make youtube videos on this channel and another channel about books – Indian Booktuber.
CONTACT ME(BUSINESS INQUIRIES ONLY) lifeofmanpreet@gmail.com
Some links in this description are affiliate links. I get paid a small commission if anybody purchases using these links. You don't have to pay anything extra if you follow & shop from these links.