As an Amazon Associate I earn from qualifying purchases.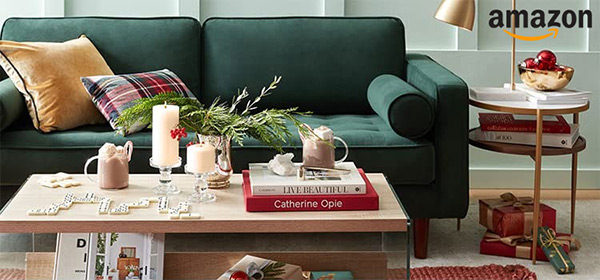 As an Amazon Associate I earn from qualifying purchases.
EASY KETO LASAGNA MADE WITHOUT ZUCCHINI
Keto lasagna is a keto recipe that is on weekly rotation in my house. My kids love it and husband loves it. Oh…I looove it too! Not just because it's delicious and tastes exactly like the real deal italian lasagna but this keto lasagna is also very easy to make.
I make this keto lasagna during weeknight when I don't have a lot of time to cook or prep. Plus this keto lasagna recipe is freezer meal too!!! So make up two! Cook one now and freeze the other one for later.
In this video, I make a ground beef red sauce but you could sub for chicken or steak if you have those leftover meats on hand. I also use ricotta cheese but click here if you want a keto lasagna recipe that uses a traditional white sauce, then follow my instagram https://www.instagram.com/p/BjYYH3ZhvNj/
The "noodle" part of this lasagna recipe is actually sliced deli chicken meat. I picked up this idea from Maria Emmerich and use is also in my keto enchiladas video. https://youtu.be/247iWkaPzvk
I'm not a fan of using strips of zucchini in my keto lasagna. But using chicken slices, it has the texture and taste of real noodles once you bake it!
Recipe for Keto Lasagna can be found here: https://www.ketofocus.com/recipes/keto-lasagna/
I get my Rao's Marinara Sauce from Thrive Market. Click here to get 25% off your first order! http://thrv.me/z4pLT5
*******************************************************************************
I'll will be coming out with MORE KETO DIET RECIPES videos soon, so make sure you SUBSCRIBE so you don't miss it! https://bit.ly/2TLJlRB
EASY KETO LASAGNA
(serves 8)
¾ pound of sliced chicken (from the deli counter)
1 pound of ground beef
½ jar of Rao's Marinara Sauce
10 tablespoons of Whole Milk Ricotta cheese
3 cups shredded mozzarella cheese
Brown the ground beef in a skillet over medium high heat. Season with salt & pepper. Add additional seasoning like basil, garlic powder, oregano if you want.
Once the meat is cooked, add in ½ jar of Rao's Marinara Sauce (which is about 2 cups). Stir to combine and let simmer on low for 5 minutes. Remove from heat.
In a casserole dish, spread a small amount of red sauce on the bottom. Add a layer of chicken slices. Followed by another layer of red sauce. Top with 5 dollops of ricotta cheese and ¼ of the mozzarella cheese. Repeat the layers 2-3 times. End the layers with red sauce and then remaining mozzarella cheese.
Bake in the oven at 400 for 15 minutes or until cheese is bubbly on top.
MACROS per serving
Calories: 389
Fat: 26 g
Net Carbs: 4 g
Protein: 34 g
WANT MORE KETOFOCUS RECIPES????
Click here to learn How to Make Keto Dough & Keto Pizza:

Click here to see how to make the Best Keto Bread:

Click here to see How to Make Keto Pancakes:

Check KetoFocus out on…
INSTAGRAM: https://www.instagram.com/ketofocus/
FACEBOOK: https://www.facebook.com/TheKetoFocus/
PINTEREST: https://www.pinterest.com/ketofocus/
Some links may be affiliate links.
Music from SoundStripe
There Comes a Time by Adrian Walther