As an Amazon Associate I earn from qualifying purchases.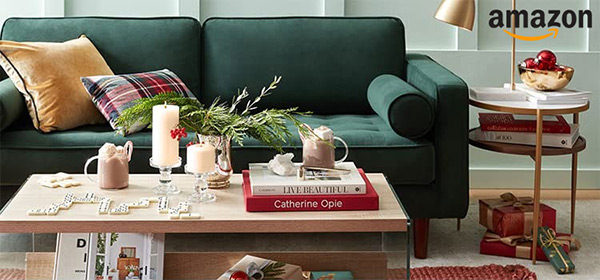 As an Amazon Associate I earn from qualifying purchases.
These hot dog inspired breakfast sausages make a great summertime weekend treat and are fun for the whole family. No bun required!
Packed with cheese, mustard and a hint of shallot, these sausages are tightly wrapped in bacon before baking.
The recipe calls for 4 pork sausages but you can use any type you prefer.
Recipe source: https://bit.ly/3fozCvn
We're Carb Manager. The all-in-one diet app for the Keto and low carb lifestyle, with a built-in macro tracker, Keto calculator, food diary, database of 350,000+ Keto recipes, meal planner, shopping list generator, weight tracker, intermittent fasting tracker, and everything else that you need to meet your health and weight loss goals and become the next Keto diet success story!
Subscribe to our YT channel for more premium Keto recipes: http://bit.ly/30re2y8
Download the app (FREE FOREVER):
iOS: https://apple.co/2Lj2s4J
Android: http://bit.ly/2Lihbgi
Sign up on the web: http://www.carbmanager.com
Connect with us on Facebook: https://www.facebook.com/carbmanager/
Pinterest: https://www.pinterest.com/wombatappsllc/
More premium low carb recipes: https://www.carbmanager.com/recipes
Sign up for Premium: https://www.carbmanager.com/premium
Low Carb Keto Breakfast Hot Dogs Recipe:
Ingredients
Bacon
Sausage
Dijon Mustard
Cheddar Cheese Slices
Shallots
Olive Oil
Instructions
2. Heat the olive oil in a large pan over a medium heat. Add the sausages and fry until browned all over. Remove from the pan and set aside to cool leaving any fat in the pan.
3. Whilst the sausages are cooling, add the shallots to the pan with the sausage fat and fry gently until tender – about 1-2 minutes.
4. Once the sausages are cool, carefully slice them down the center lengthways, enough to create a deep pocket but being careful not to cut all the way through.
5. Divide the mustard evenly between the four sausages, filling the centers. Then do the same with the cheese and the cooked shallots.
6. One at a time, wrap each sausage tightly in a rasher of the bacon – one rasher per sausage plus some of the additional bacon if required.
7. Once each sausage has been wrapped in bacon, transfer to a shallow oven proof tray and bake for 15 minutes or until the meat is thoroughly cooked through.