As an Amazon Associate I earn from qualifying purchases.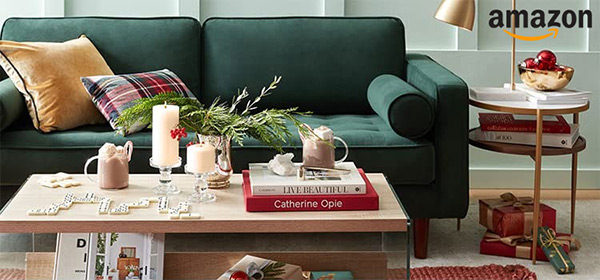 As an Amazon Associate I earn from qualifying purchases.
Low Carb Desserts For Fall! Healthy Gluten Free & Keto Recipes – Mind Over Munch
You wanted more low carb recipes, so here are 3 healthy, gluten free, dairy free desserts for Fall!
★ SUBSCRIBE for new episodes every Thursday! http://bit.ly/MindOverMunch ★  
★ SUBSCRIBE to our NEW 2nd channel, Eat The Pizza! http://bit.ly/eatthepizza ★  
NEW Bento eBook: http://bit.ly/1nDyR6h
Meal Prep eBook: http://bit.ly/2jEztdi
30 Day Email Kickstart Course: http://bit.ly/2ivSM5t
STUFF From this video:
► HAND MIXER: http://amzn.to/2iJBYMf
► COOKIE SCOOP: http://amzn.to/2xEfbXJ
► SILVER WIRE BAKING RACK: http://amzn.to/2yEOPmS
► BLACK WIRE BAKING RACK: http://amzn.to/2k05Lkz
► BROWNIE SQUARES SILICONE MOLD: http://amzn.to/2xJGqAD
► FIBER SYRUP: http://amzn.to/2wVyl7W
► SUGAR FREE CONFECTIONERS SUGAR: http://amzn.to/2xKpeuT
RECIPES:
► Low Carb Brownies: http://bit.ly/2yJ7Q76
► Low Carb Pumpkin Scones: http://bit.ly/2wzkiW9
► Almond Butter Cookies:
1 cup almond butter
1 egg
⅓ – ½ cup erythritol, to taste
¼ tsp salt
2 Tbsp cacao nibs
Preheat oven to 350°F (180°C).
Combine the almond butter, eggs, erythritol, and salt in a bowl. Beat with a hand mixer until a creamy, well-incorporated mixture forms.
Stir in your cacao nibs.
Spoon balls of dough (2 teaspoons in size, a small cookie scooper works great) onto a baking sheet lined with parchment and sprayed.
Press your cookies down on the tops so they are flattened a bit.
Bake for 15-17 minutes, until beginning to brown. They will firm up a bit as they cool.
Allow to cool slightly before devouring!
Yields 24 cookies.
Per cookie (depending on size):
69 cals | 6F | 2C | 3P
1.5 fiber | 0 sugar | 0.5 net carbs
☺ Connect with me! ☺
☮ Instagram: http://instagram.com/mindovermunch
☮ Snapchat: alyssiasheikh
☮ eBooks: http://www.mindovermunch.com/ebooks
☮ YouTube: https://www.youtube.com/user/MindOverMunch
☮ Twitter: https://twitter.com/MindOverMunch
☮ Facebook: https://www.facebook.com/mindovermunch
☮ Pinterest: http://www.pinterest.com/mindovermunch
☮ Website: http://www.mindovermunch.com
★ If you'd like to support our channel directly to help us continue to create great content, check out our Patreon page and consider becoming a patron of the channel. We offer exclusive rewards to thank our patrons! ★
☯ Patreon: https://www.patreon.com/mindovermunch?ty=h ☯
DISCLAIMER
The information provided on this channel is for informational and educational purposes only and is not intended as a substitute for advice from your physician or other health care professional. You should not use the information on this channel for diagnosis or treatment of any health problem or for prescription of any medication or other treatment. Consult with a healthcare professional before starting any diet, exercise or supplementation program, before taking any medication, or if you suspect you might have a health problem.