As an Amazon Associate I earn from qualifying purchases.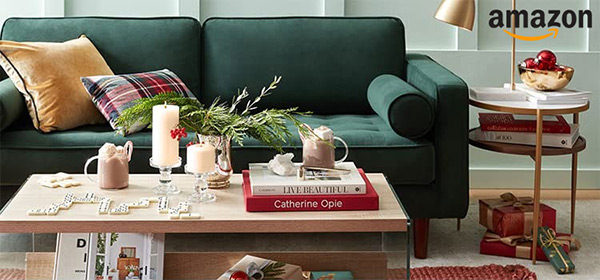 As an Amazon Associate I earn from qualifying purchases.
These Trending Keto Tortillas Only Have 3 Ingredients!
Get 50% OFF your first box from Factor by clicking this http://bit.ly/3Z69w66 and using code 50KETOTWINS at checkout!
This video is sponsored by Factor. Sponsors help keep our channel going!
Tortilla Press we bought: https://amzn.to/3lPs50S
Blackened Chicken Salad Recipe:
– 14 oz chicken breast (we used canned)
– 3/4 cup mayo
– 1/8 cup distilled vinegar
– 1/8 cup dijon mustard
– 1/8 cup cajun seasoning
– 1/4 of a red onion, diced
– 3 tbsp chopped parsley
Low Carb Love Spinach Wraps- https://www.lowcarblove.com/blog/2-ingredient-spinach-wraps
Keto Focus Tortillas- https://www.ketofocus.com/recipes/keto-tortillas/
Our gorgeous non-toxic pans, get 10% off automatically by using our link: https://ap.carawayhome.com/itstheketotwins10
Our indoor veggie growing system – https://amzn.to/3J0xETc
The staple keto products that we highly recommend:
Favorite almond flour: https://amzn.to/3kql2W0
Favorite chaffle maker: https://amzn.to/3codJ2X
Favorite keto brown, granulated & confectioner sugar 3 pack: https://amzn.to/3mu46A1
Favorite electrolyte powder (it's delicious!)- https://amzn.to/3LU2f3t
Follow us on Instagram! https://www.instagram.com/ketotwinsofficial
If you find value in our content consider buying us a cup of coffee to support our channel here: https://www.buymeacoffee.com/ketotwins
Links to our content- https://www.tap.bio/ketotwins
Join our Facebook Keto Support Group: Keto with the Keto Twins!
https://www.facebook.com/groups/3284628094942951
We are Emily and Sarah, identical twin sisters from Chicago who have lost 160 lb following a ketogenic lifestyle. We would love to be a part of your ketogenic weight loss journey! We post recipes, vlogs, advice and motivation about weight loss and keto. We are proof that keto is not a diet, it's a lifestyle that we intend to follow forever!
Some of the links may be affiliate links. If you purchase an item using our links we may earn a small commission at no additional cost to you!
We are not medical professionals, we are just sharing our ketogenic weight loss journey. It is always recommended to ask your doctor if a lifestyle change is right for you before starting.
#ketotwins #keto #ketodiet #ad #fueledbyfactor #factorpartner