As an Amazon Associate I earn from qualifying purchases.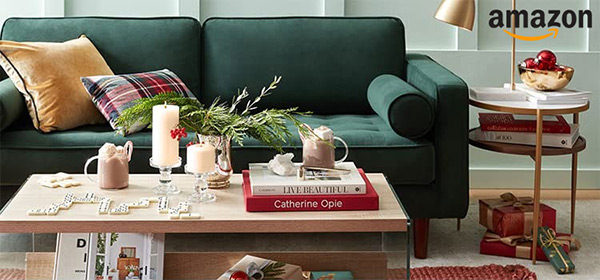 As an Amazon Associate I earn from qualifying purchases.
Easy healthy breakfast recipes that are low carb paleo recipes! MORE HEALTHY BREAKFAST IDEAS: bit.ly/healthybreakfastplaylist
SUBSCRIBE: http://www.youtube.com/channel/UCkt9N…
THUMBS UP FOR HEALTHY RECIPE VIDEOS!!
——————————————————————————————————
TALK TO ME ♡
INSTAGRAM: http://instagram.com/keepupwithliv
TWITTER: https://twitter.com/keepupwithliv
SNAPCHAT: keepupwithliv
FACEBOOK: Keepupwithliv
PINTEREST: https://www.pinterest.com/keepupwithliv
BLOG: https://www.keepupwithliv.com
GET $5 OFF YOUR iherb ORDER USING THE CODE "QLP983" http://www.iherb.com?rcode=QLP983
MOON JUICE COUPON CODE: GET 20% OFF http://fbuy.me/e3G8v
HUM NUTRITION: GET $10 OFF WTH CODE 1239DB
LUCKY VITAMIN: $5 off with code 5OFFU http://refer.luckyvitamin.com/s/klddm
FOUR SIGMATIC: use code "keepupwithliv" https://us.foursigmatic.com
NATURAMARKET: https://naturamarket.ca/keepupwithliv?acc=83
——————————————————————————————————
Hey everyone! In todays video I'm showing you some easy healthy breakfast recipes. These healthy breakfast recipes are great healthy breakfast ideas. If you are looking for some healthy breakfasts then watch this video. These are also healthy breakfast recipes for weight loss and healthy breakfast recipes easy. There are 3 different paleo breakfast recipes in this video, and are also low carb breakfast recipes. Enjoy these low carb breakfast ideas! #healthybreakfast #keepupwithliv #paleorecipes
Nut Free Healthy Pancakes
– 2 eggs
– 1/2 cup hempmilk (if not nut free can do any plant based milk)
– 1 tsp apple cider vinegar
– 1/2 cup tapioca flour
– 1/3 cup coconut flour
– 1 tsp baking powder
– 1 tbsp coconut oil
– 1/2 tsp vanilla
Brownie Batter Porridge
– 1/4 cup almond flour or almond pulp
– 1 tbsp ground flax
– 1/4 tsp vanilla
– 1/2 cup almond milk
– 1/4 small banana
– 1 tbsp nut butter
– 1 tbsp cacao
– Optional: collagen or protein powder
Breakfast Veggie Rice
– 2 eggs
– 1 cup veggie rice
– 1 tbsp avocado oil
– fav spices
Blender I use (BIG FAV): http://amzn.to/2uhpEYj
My fav items: https://www.amazon.com/shop/keepupwithliv
———————————————————————
DISCLAIMER: all opinions are my own. This description contains affiliate links, which means that if purchases are made when clicked, I'll receive a small commission. Thank you! 🙂
The views expressed on this site are the author's own and are provided for informational purposes only. The author makes no warranties about the suitability of any product or treatment referenced or reviewed here for any person other than herself and any reliance placed on these reviews or references by you is done so solely at your own risk. Nothing on this site shall be construed as providing medical or other such advice and you are always advised to seek the advice of a suitable professional should you have any such concerns.
****IF YOU ARE A COMPANY AND WOULD LIKE TO CONTACT ME PLEASE EMAIL ME!
BUSINESS INQUIRIES: keepupwithliv19@gmail.com